If you're looking to make a positive impact in your community volunteering is a great way to start. There are many ways you can volunteer through Christian groups in Western Australia, including AC. 
In this article we'll focus on various Christian volunteer opportunities available in Western Australia spotlighting the organisation AC.
Whether you're interested in joining a prayer group or taking a more active role in community events there's something here for everyone.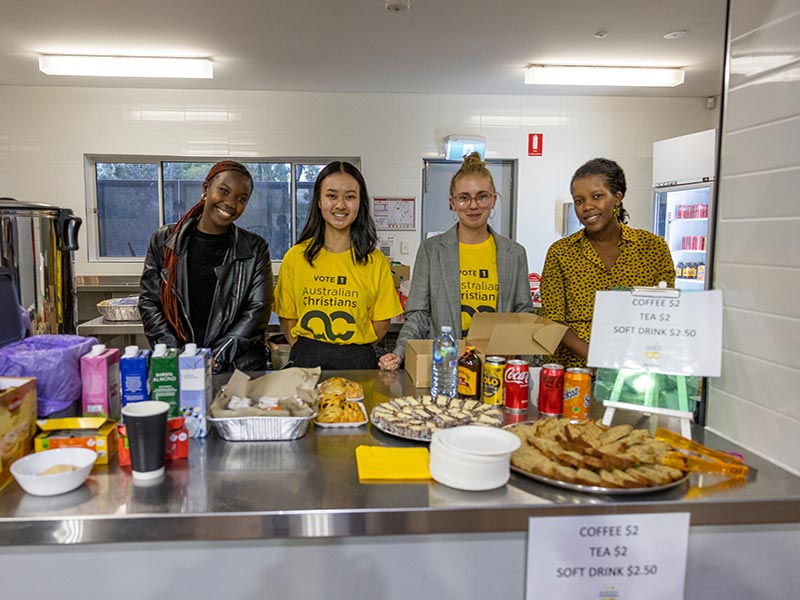 The Christian Ethos of Volunteering
Volunteering is not just a nice thing to do, it's a Christian calling out of love. The Bible is rich with examples and teachings that encourage us to serve others.
In the Gospel of Matthew, Jesus says "Whatever you did for one of the least of these brothers and sisters of mine you did for me" (Matthew 25:40). So when you volunteer you're not just fulfilling a societal need, you're responding to the call from God.
Personal Growth:

Volunteering allows you to develop new skills and gain experiences that can be life changing.
Community Building: When you volunteer you contribute to the strength and unity of your community embodying Christian principles of love and service.
Networking:

Volunteering also provides a way to meet like minded individuals opening doors for further communal activities or spiritual growth.
AC is more than just a Christian organisation it's a community where you can put your faith into action.
With an array of volunteer opportunities at AC, we know you can both grow in your faith and make a tangible impact in your community.
AC's Prayer Groups
AC's prayer groups serve as a powerful way to intercede for others whether it be for personal needs community concerns or global issues   As a volunteer you have several ways to get involved:
Leading Prayers:

Take turns with other members to guide the group's prayer sessions.

Hosting Meetings:

If you have the space you could offer to host prayer meetings.
Prayer Resources:

Compile or distribute resources that can aid in more focused prayer.

Follow Up:

After prayer sessions connect with members to see how their prayer requests are being answered.
Volunteering at Polling Booths
Being involved in AC's poll booths is not just about setting up tables or chairs it's about engaging with the community on issues that matter:
Setup and Takedown

Help set up before the polling starts and take down the booth afterwards.

Community Engagement

Speak with people to understand their concerns and gather opinions ensuring that the community's voice is heard.
Data Collection

Collect and organise the information gathered helping AC make informed decisions for future initiatives.

Outreach

Use this opportunity to inform the community about AC and other ways they can get involved or receive support.
Getting involved in Christian volunteering is easier than you might think but it does require a thoughtful approach. Here is how to get started:
Self Assessment:

Consider your own skills, interests and availability. Do you excel at interpersonal communication or are you better at behind the scenes tasks? Knowing your strengths will help you choose the most suitable volunteer role.

Research:

Use the information in this article or search online for volunteer opportunities that align with your skills and interests. Many organisations provide a detailed list of roles and responsibilities on their websites.
Initial Contact:

Most organisations have a contact form, email or phone number for potential volunteers. Reach out and express your interest they'll guide you through the next steps.

Orientation and Training:

Some organisations provide a brief orientation session or training program for new volunteers. This is often where you'll learn the specifics of your role and meet other volunteers.
Commit and Start:

Once you've been through the initial steps it's time to commit. Whether it's a one time event or an ongoing role take that step and begin your journey in Christian volunteering.
The Larger Impact of Christian Volunteering
Strengthening Community Bonds

Volunteering creates a sense of unity and communal responsibility attributes highly valued in Christian teachings.

Personal Growth

The experiences and connections you'll gain while volunteering can be spiritually uplifting and personally rewarding.
Changing Lives

Even the simplest acts can have profound impacts. From sharing uplifting stories to practical support the benefits of your service reverberate throughout the community.

Broadening Horizons

Volunteering exposes you to different people and situations, enriching your worldview and helping you become a more empathetic person.
Become part of the change you want to see
You are now equipped with all the information you need to dive into the world of Christian volunteering in Western Australia.
With a wide array of options from prayer groups to community outreach and even specialised roles there's no shortage of ways to get involved.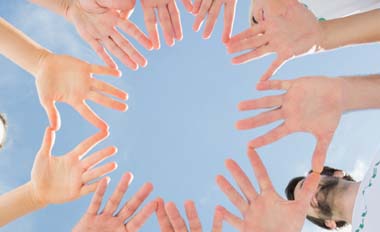 So why wait? Your community and likely you yourself will be better for it.
Additional Resources
For more info reach out to us for recommendations.