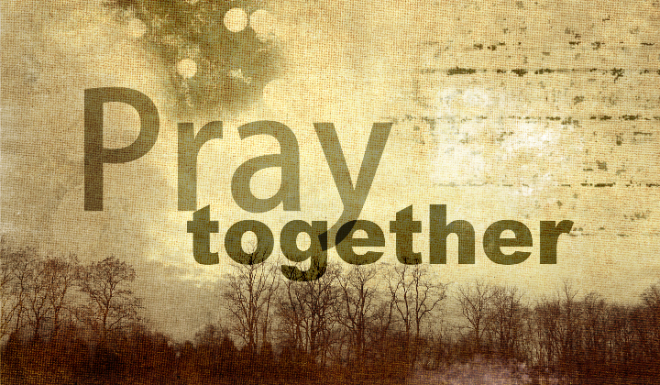 Yearly Prayer for 2023
Heavenly Father, we thank You that You have chosen and sanctified AC as a house that bears Your Name, which You inhabit and have built with firm foundations.
So, Father, sanctify AC by Your truth and make us one in Christ. Bring us to complete unity so that the world may believe that You, Lord, have sent us and have loved us as the Father has loved the Son (John 17:17–23).
Make AC a house of surrendered, sanctified people who are willing to be a sacrifice before You, Lord. Lead us through the journey of sanctification, endurance and perseverance that produces character, and character, hope (Romans 5:3–4). Lead us that we may overcome the challenges before us and allow You to do what needs to be done in us individually and corporately. Bring us to the heart posture of purity required for the road ahead — then we will see much fruit (Hebrews 12). We declare that there is one Lord, one faith, one Spirit, one baptism, one God and one Father of all who is above all, through all and in all of us (Ephesians 4: 5–6).
We know that a house divided will not stand. Help us to guard this unity within the family of AC in humility, peace and mutual edification, and guard us against the tares of the enemy. Open our ears to hear Your Word and to walk in it. We lean on You, Lord, as Your sons and daughters in intimate relationship with You, to listen and pray according to Your heart, and to act in obedience to Your Spirit; to open ourselves fully for You, the King of Glory, to enter in, and to change and remove in us anything that presents as barriers and walls of division against You and one another.
As we listen and obey You, open the doors for us to be a prophetic voice calling Your people to repentance, obedience and purity, preparing for Your revival to come. Lord, Your throne is established and immovable in this land. As You have entrusted AC to stand for You in the sphere of government and politics, align us with Your will, and help us to impact and align that sphere of influence back to You, under Your authority and in love.
Make us a shining light in the darkness and a spearhead for the advancement of Your Kingdom. Raise us up to be a united army of God, to equip and mobilise Your people as we close the gap between politics and the Church. Together, we stand against the schemes of the enemy and dismantle his lies as we put on Your full armour as in Ephesians 6. Strengthen our shield of faith and make us a flaming arrow in Your hand; straight and true to hit the target that You have set for us in turning our nation back to You. Lord, You love our State and nation, and nothing is out of Your control. The victory belongs to You, and You are triumphant!
We pray for Your wisdom to unite us in purpose, mission and action, and Your Spirit to empower us with love and compassion.
Through Jesus Christ our Lord. Amen.
WE BELIEVE Australian Christians are called to unashamedly fight for the rights of families, our freedom of expression and the sanctity of life.
WE BELIEVE in good stewardship, good governance and leading with integrity.
WE BELIEVE consistency in government is vital, and we have both an opportunity and responsibility to influence policy in a positive way.
WE BELIEVE in the preservation of Judeo-Christian values in Australia.
WE BELIEVE Australia needs a Christian voice in Parliament to keep society stable and government accountable.
WE BELIEVE creating change in the community takes time and team effort, and we welcome others to join us on the journey.
WE BELIEVE we serve an incredible God who loves His people. John 3:16: "For God so loved the world that he gave his one and only Son, that whoever believes in him shall not perish but have eternal life."
WE BELIEVE we are blessed to live in Australia — the Great Southland of the Holy Spirit.