Together, we can achieve great things for Australia!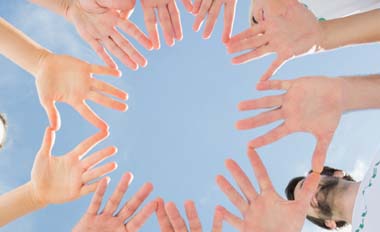 GENERAL VOLUNTEER
Our valuable work continues between election cycles.
There is a range of volunteer opportunities at AC.You can assist with office administration, election committees, policy committees, special research or even join State Council. It's a great way to gain work experience and meet like-minded people.
PRAYER NETWORK
We have an amazing team of intercessors, prayers and groups who regularly meet to pray for WA, its regions and our leaders. We might be from a range of different churches, denominations and groups, but we are all in unity to see God's righteousness established in our State. For more information or to register for our monthly newsletter, contact AC Prayer Coordinator, Cynthia Wong at prayer@australianchristians.org.au.
INTERNSHIP
Love God and politics? Keen to make a difference in your world? Join AC as a youth intern for three months. You'll gain valuable experience in researching, get the opportunity to run a small campaign and improve your public speaking and confidence.Request an application by contacting the AC office on 08 9472 4332.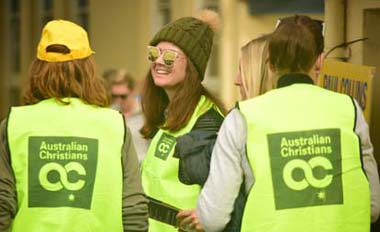 BOOTH WORKERS
Be where the action is! Join Australian Christians as a booth worker during State and Federal elections.
You can also assist at important pre-poll stations before election day. Full training is provided, and it's good fun. Ask a friend, your family or your church. There is a task to suit everyone.