Last month, transgender regret was in the spotlight around Australia with the airing of 7NEWS Spotlight's documentary 'De-Transitioning'. 'De-Transitioning' was broadcast nationwide on Channel 7. It was described as the "most controversial" show of the year.
The Australian Christians Party extends its appreciation to the Seven Network for having the courage to broadcast this vital piece of journalism.
AC firmly believe the natural family is a God-given foundation for a healthy society. One of the gravest attacks on the family today is the false notion that a child must be medically "transitioned" into the opposite sex with the use of puberty blockers, hormone treatments and surgery.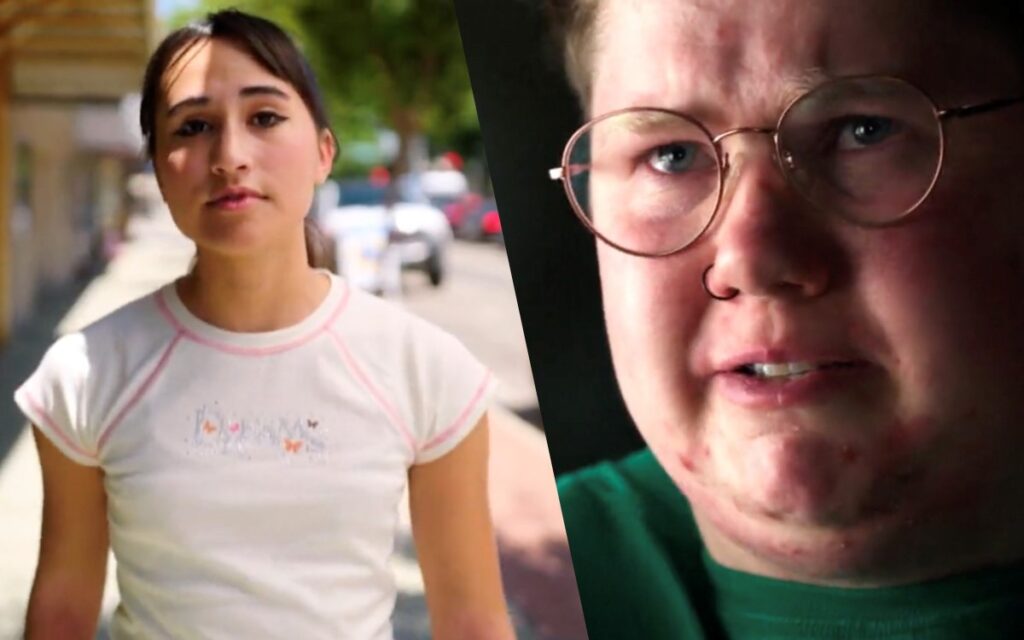 The Australian Christians are non-negotiable in our stance about the biological realities of male and female, and we believe there are better ways to help and support young people struggling with gender dysphoria than medicalising them.
Seven shared a trailer to X, formerly Twitter, which explained that children were "being told to change from boy to girl" from as young as 12 years old before later regretting it, and that parents were being "kept in the dark". It is clear that this topic has the interest of many people today, and that there is more demand than supply when it comes to the de-transitioning phenomenon.
Liam Bartlett. Bartlett was impressive in his use of straightforward language to describe the surgeries and other irreversible treatments being promoted to children in the name of medical care.
One interview is with Queensland paediatrician Dr Dylan Wilson. Dr Wilson previously wrote an open letter to Australian doctors, warning that "children are being surgically mutilated and sterilised" in the nation's hospitals and gender clinics, and that medical professionals have a duty to oppose this unethical practice.
Dr Wilson told Liam Bartlett, "Reality doesn't depend on popularity. Humans can't change sex." He also warned of the conveyer-belt nature of so-called gender treatment in Australia. He said "a referral to the gender clinic is a referral to commence medical treatment," when instead, doctors should be assessing the child first and trying to discern what's behind their gender dysphoria.
Another interview was with Professor Ian Hickie, who is Co-Director of Health and Policy at The University of Sydney's Brain and Mind Centre.
The interview with Professor Hickie was much less amicable. During the ten-minute conversation, the Professor could barely disguise his anger, and made multiple efforts to deconstruct Liam Bartlett's questions and interrogate his motives.
Professor Hickey expressed delight that so many children now identify as transgender. He had little to say about those who have undergone gender "treatment" and now live with heart-wrenching regret.
A third interview was with Dr Jillian Spencer, a senior child psychiatrist at the Queensland Children's Hospital.
She was recently suspended from clinical practice at her hospital for questioning the transgender affirmation model. Her position, her professional career and her livelihood are now under serious threat. She told Liam Bartlett why she felt compelled to speak up against what is taking place in Australian hospitals:
When a child with gender dysphoria sits in front of a child psychiatrist or any mental health clinician, they have no way of knowing whether these children are going to persist in their gender dysphoria. And what's being hidden are the thousands of parents across Australia who are in anguish because they're very concerned about their child receiving care according to this affirmation model.
Please share this article. Let's lift the lid on the transgender issue.
Join with Australian Christians in speaking the truth about male and female, about the value of the natural family, about the protection of children, and about a return to common sense.