The stories surrounding women's post-abortion experiences was starkly absent and largely ignored in WA's parliament.
The ABC recently shed light on this. Their report encapsulated the heart-rending experiences of women like Sarah, a 24-year-old who underwent abortion in 2018.
Sarah's words painted a vivid picture:
"[I felt] relieved at first…[But] ever since then [it's been] a lot of regret…it gets deeper and deeper."
Such sentiments echo the silent cries of countless women worldwide.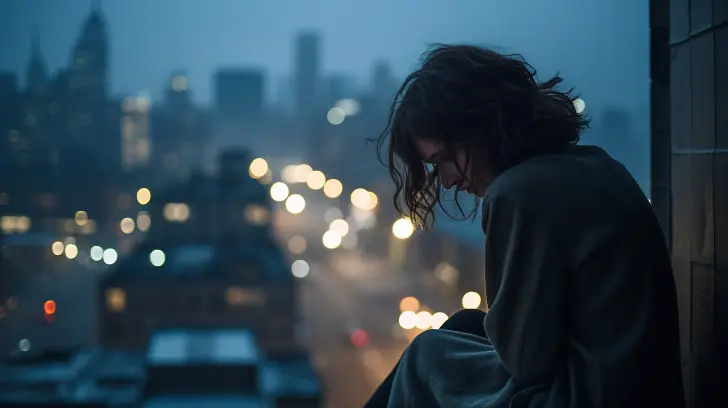 Narelle, a pregnancy support counsellor, further amplifies this sentiment. According to her, post-abortion grief's prevalence is likely higher than recorded, primarily because the topic's politicisation has hindered genuine discussions.
Contrastingly, some academic perspectives, like Professor Kirsten Black's from the University of Sydney, maintain that while post-abortion grief exists, its prevalence is relatively limited. Yet, such arguments seem to grapple with findings like those from the University of Otago. Their longitudinal study indicated a notable correlation between young women undergoing abortion and subsequent mental health issues, including depression and substance abuse.
Furthermore, the Women's Forum Australia's review corroborates this. Their analyses showed that a significant percentage, between 10-20%, of women undergoing abortion experience severe psychological ramifications, which often manifest long after the procedure.
Abortions are not without repercussions.
MP's ignore studies
Finnish Study: A comprehensive study in Finland found that the suicide rate among women who had abortions was nearly six times higher than among those who gave birth. The study concluded that "childbearing prevents suicide" and highlighted the detrimental effects of abortion on mental health.
US and Welsh Studies: Research from both the US and Wales corroborates the link between abortion and increased suicide risk. In contrast, carrying a pregnancy to term significantly reduces this risk.
Tragic Cases: The article cites heart-wrenching individual cases, such as that of Emma Beck, an artist who took her life after aborting her twins, leaving a note expressing her profound guilt and grief.
The Resounding Voice of Christians in Western Australia
It is astounding how our culture and laws, default to death.
According to recent data from the 2021 census:
The largest religious group in Western Australia was the Western (Roman) Catholic, comprising 18.6% of the population, equating to 495,423 individuals. The Anglican community accounted for 10.1% of the population, translating to 269,583 individuals.
Overall, Christians made up 41.1% of the population, with a total of 1,093,729. These figures show the substantial presence and influence of the Christian community in the state. With such a significant demographic, the Christian voice in Western Australia is undeniably powerful.
However, for this voice to resonate in the corridors of power, it's essential for the community to rally behind parties like AC, who align with their values.
The Australian Christians Party has consistently championed causes that resonate with Christian values, especially when it comes to safeguarding the rights of the unborn and ensuring the well-being of mothers.
By casting your first vote for Australian Christians, the Christian community in Western Australia can ensure that their values are not just heard but acted upon.
With a unified voice and a clear vision, we have the potential to shape the political landscape of Western Australia by endorsing and electing the necessary voices needed for change.