The invasion of Hamas into Israel on 7 October and Israel's subsequent retaliation have exposed the dark underbelly of antisemitism still very present across the Western world. Sadly, Australian politics is not immune from this ancient hatred.
Australian Christians long for peace in the Middle East, which means we stand unapologetically with the only democratic state in the region — Israel — and condemn outright the terrorism of Hamas. We pray for a quick end to the war and as few lives lost on both sides as possible.
In the latest display of anti-Semitism, on Monday, Greens Senator Mehreen Faruqi made a speech castigating Australia's two major parties for failing to side with Hamas-led Palestine in the Middle East conflict, before leading a staged walkout of her party colleagues.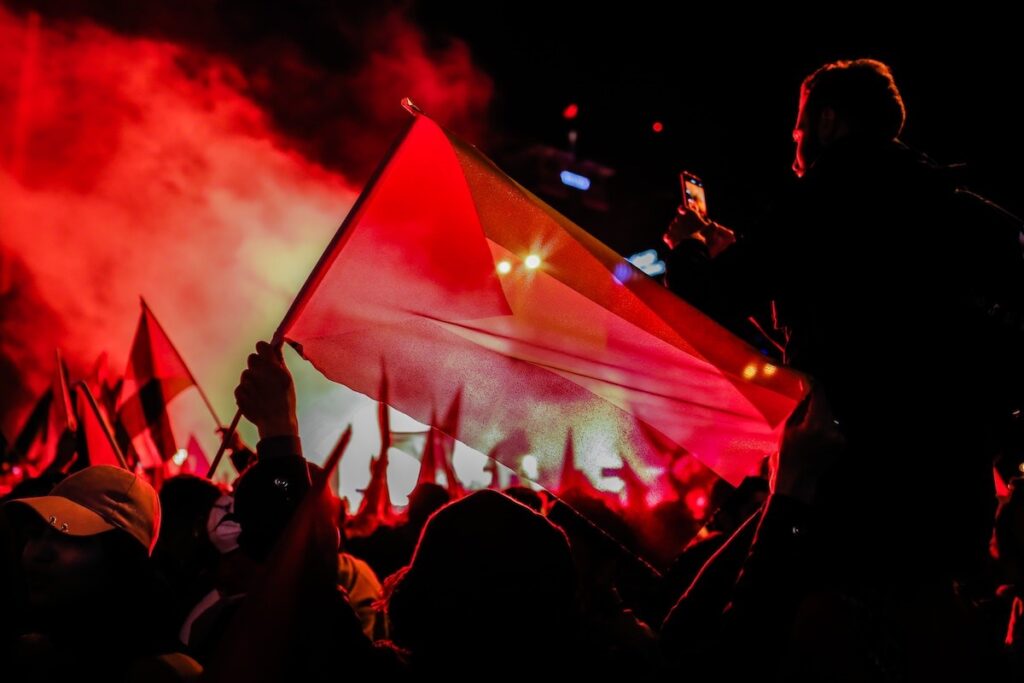 "The Coalition is morally bankrupt when it comes to Palestine, and Labor has shown itself to be heartless, gutless cowards," she said.
Sporting an Arab keffiyeh scarf, Faruqi — who is Pakistani, not Arab — berated the two parties for "not condemning Israel" and refusing "to call for an immediate ceasefire".
Ironically, Faruqi herself has failed to call on Hamas to release the 240 Israeli hostages they kidnapped on 7 October — a move Israel's Prime Minister Benjamin Netanyahu has flagged as the precondition for a ceasefire.
"Today we bring the people's protest into parliament," Faruqi declared, after delivering her tirade. She then raised her fist and said, "Free, free Palestine."
In what was obviously a pre-planned stunt — and a lacklustre performance at that — her Greens colleagues then followed her in a walkout from Parliament.
Afterwards, Faruqi said that she and her party peers have been "shocked, horrified and angered by the massacre of innocent people in Gaza".
The same cast of characters have been conspicuously silent about Hamas' brutal terrorist attack that caused hostilities with Israel to be reignited. During that surprise invasion, Hamas murdered 1,400 mostly-civilian Israelis, raped and tortured women, and murdered and beheaded babies.
Thousands of Palestinians have died during Israel's counteroffensive. However, what Faruqi and the Greens won't say is that the IDF have sought to minimise casualties, unlike Hamas whose self-declared aim was to terrorise, maim and maximise suffering.
For respectability, they hide behind Palestinians caught in the crossfire, but in fact advance the agenda of Hamas.
Writing for The Australian, Geoff Chambers provided some commonsense commentary on Monday's Faruqi debacle:
Fanning the flames of division amid ugly scenes of anti-­Semitism around the world and in Australia, the Greens conveniently whitewash Hamas ­terrorists murdering more than 1400 Israelis and taking hundreds more hostage in Gaza…
The contrived walkout by ­Faruqi and Greens senators in the upper house on Monday proved again that the left-wing party has no respect for ­Australia's parliament nor its foreign policy.
If the Greens ran the country, Australia would have no defence force, tens of thousands of mining jobs would be at-risk, drugs would be decriminalised, taxpayers would miraculously fund universal access to health services and blackouts would cripple the economy as gas and coal are phased out.
In addition to being morally misguided, the Greens' anti-Israel stunt is a cynical political ploy. They know Labor depends on their votes in the Senate to pass bills that do not have bipartisan support. By demanding a ceasefire from Israel, the Greens are holding the needs of Australians to ransom as they insert themselves into foreign conflicts on behalf of the antagonists.
The Daily Mail provides a helpful sketch of the Greens' problematic directly following the Hamas invasion:
The party has been steadfast in its support of Palestine, sparking outrage days after the initial Hamas attack by refusing to back a motion supporting Israel's right to defend itself in the House of Representatives.
Greens leader Adam Bandt… tried to add an amendment to accuse Israel of war crimes and declare the barrage of air strikes and imminent invasion of Gaza 'not just a humanitarian catastrophe, but a war crime'.
Australian Christians rejects outright the anti-Semitism of the Greens. We reaffirm our wholehearted support for the state of Israel, for the return of all hostages, for the minimisation of casualties in the current war, and for a return to peace in the Middle East.